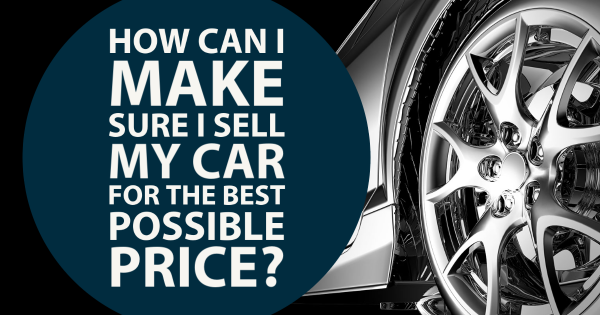 You have a car that has been by your side for a while, taking you everywhere you need to go, and being a general great vehicle.
Alas, you see another vehicle that has tickled your fancy, and now it's time to part ways with the car that has transported you to places near and far for so long. You want to get as much value for it as possible, which is why you move to sell your once precious car. In 2019, 4.7 million cars were sold through a number of mediums, from Facebook Marketplace to classified ads, and more cars will be sold in the near future.
As with anything you sell, you want to get the best value for your car, and here are some simple tips on how you can sell your car for the best possible price.
Have Your Car Appraised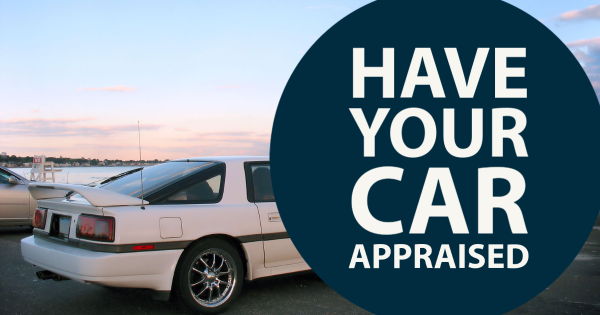 Everyone knows how much "value" their car is worth, but do you really know the true value? One of the common mistakes car owners have when selling their vehicle is undervaluing or overvaluing their vehicle. If you don't know to properly appraise your vehicle, you should take it to an appraisal service so that you can get the true value of your ride. One of the best places to visit is CarMax, which is the nation's largest used car dealership. If you want to value your car yourself, there are measures that you need to use so that you can get close to the right value.
First, see if your car has been damaged in an automobile accident, which could have a lasting effect on your automobile. Having an auto accident, and with the problems associated with that accident, can bring the value down. Next, see if the vehicle has any dents, which can also be a hit to the value. Last, but not least, see if any of the parts need to be upgraded. Older parts can also bring down the value of your vehicle (more on that later). In other words, appraise your vehicle properly, or it could turn off potential buyers, or you getting an offer that seriously undervalues your pride-and-joy.
Replace The Old Parts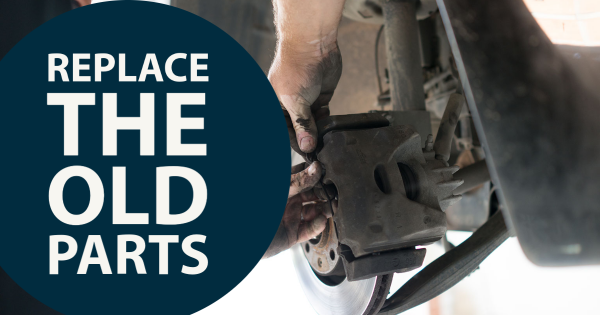 Before you begin to sell your car, you need to take a look at the parts that make your vehicle go.
While the parts may still function, having older parts could very well bring down the value of your car. One of the major reasons why is that if a person purchases your vehicle that still contains auto parts that were brought years ago, that could be a red flag as the person buying your car may sense that they will have to get the car tuned up soon, and because of that, they'll bid low on your vehicle.
To avoid this, and get a higher asking price for your car, replace the old automotive parts with new ones. That way, once you list your car on the market, you can add that it has new parts on it, which in turn, you can raise the sales price on your vehicle.
Get Any Accident-Related Damages Repaired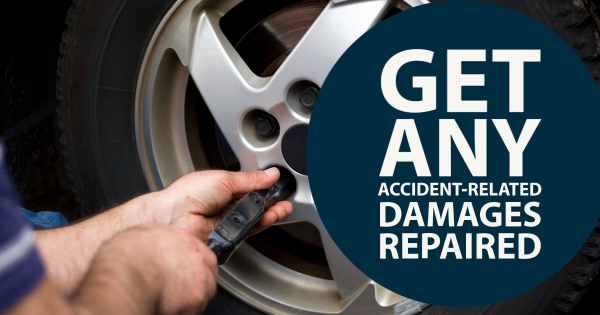 No one who is in the market for a car wants to buy one that has visible auto collision damage to it.
Not only is it an unsightly look, but it can also bring the value of your vehicle down. That's why, before you even put it on the market, get all of the accident-related damage to your vehicle fixed. You can take your car to an auto body service to have the car looked at and repaired. It may cost a pretty penny to fix your vehicle, but if you still have auto insurance on that car, you should be able to take care of any costs needed to repair the damage.
One important fact to remember is that, when listing your car, you should put in the description that the car was in an accident. Don't conceal that information as there could be lasting problems facing the car in relation to that accident, and you wouldn't want to pass on a car with problems to a new owner.
Make Paintless Dent Repairs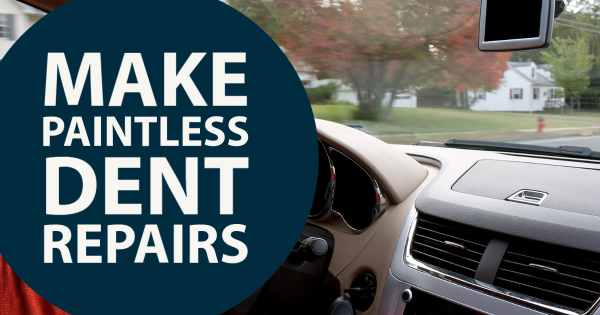 OK, so you've taken a look at your car, and everything checks out, except that you find a dent in your vehicle, several in fact.
For most motorists, the first instinct when they see a dent in their vehicle is to take it to an auto garage to get the dents repaired. That will simply cost you money, and it isn't the only way to make a dent repair. There are products on the market that will make repairing dents on your own simple and as painless as possible on your wallet. Now, if you don't know how to remove a car dent on your own, then it may be worth your while to head to an auto repair shop to get the dent fixed using paintless dent repairs. For most others, you can take the dents out yourself, and add some value to your vehicle.
Change The Oil
This tip is pretty straightforward. Every time you're driving a long distance, or every two months or so, you should have your oil looked at aa changed so that your car will run smoothly. That should also be the case before you sell your vehicle, as you don't want to sell it to a new owner with bad oil. If you're a regular do-it-yourself mechanic, then you can change the oil yourself, with the only money you have to invest in is the motor oil from the automotive shop. However, if you don't know how to change your own oil, you're in look as there are hundreds of oil change locations and businesses that will gladly do this for you, and it doesn't cost much for the oil to be changed, either.
Having your oil change will make your car run smoother, which should bring added value to your vehicle once it's time to put it on the market.
Buy New Tires Or Repair Your Current Ones
There is someone who is interested in your car, and they want to come and take a look at it. Everything seems as if it's in working order, but once they feast their eyes on the tires, they're immediately turned off by the poor condition it's in.
Having bad tires can bring down the value of a vehicle, and the purpose of selling your car is to get the best possible price for it. It may cost some money for you to do this, but you have to take care of your car's tire issues before inviting potential buyers to come and have a look. The most expensive way to solve this issue is to buy brand new tires, but if the overall tire is in decent shape, there is a way that you can make tire repairs to them without having to buy a brand new set. Alas, most would recommend that you get brand new, or used tires that don't have a lot of wear-and-tear, to make your vehicle more appealing and valuable for potential buyers.
Fix Up Your Windshield
Ugh, the cracks on the windshield have forever plagued you. You have been meaning to get the glass replaced, but you have been able to drive just fine with your windshield's cracked.
While it may work for you, it won't work for a potential buyer for your vehicle. So, if you're looking to sell your car and get a great price for it, you will need to do something that you have put off for a while — fixing your windshield. There are plenty of auto glass repair shops that can fix your windshield at a reasonable price. That way, you can market the vehicle as having a new windshield, which will allow you to ask for a higher price since you need to recuperate the money that was needed to replace it.
Replace Your Ignition Switch
Your vehicle has been around for a while, and you may have a special trick that you use to get your car to start. There is a certain kind of cuteness that comes with you, and you only, knowing how to start your vehicle. However, how will that work out for a potential buyer who won't know the magic ways of starting their newly purchased vehicle? Just like with the windshield, this could be the prime time to finally get your ignition switch fixed. Even if there isn't anything particularly wrong with your ignition switch, you will still want an ignition change so that you can raise the value of your car.
Keep Your Car Nice and Clean
You're selling your vehicle, and you don't want the first impression of potential buyers to be a car that's dirty and unkempt. So before you show your car to potential new owners, take your car to the car wash and having it cleaned Or, to save money, you can clean the vehicle yourself. Make sure that you get all of the dirt off from the exterior, and make sure to vacuum the interior of your car. If there are any stains inside of the vehicle, get those stains out. The cleaner your car looks, the more value it will attract, which will add up to more money in your pocket.
Make an Ad That Will Make an Impact
You can't sell your vehicle if no one knows it's for sale. Creating an advertisement for your vehicle is just one way to get the word out there that your car is ready to find a new home. However, you don't want to create an ad that is bland and won't attract enough buyers. That's why you need to make an ad for your vehicle that will make a huge impact. Take flattering pictures of your car at a nice location and make sure the lighting is great. Get photos of the inside of your vehicle, from the front seat to the odometer, and you may also want to get pictures that show the tires and the engine. Doing this will give the potential buyer a visual representation of what they can expect if they purchase your pride-and-joy.
Next, make sure to post your ad in a high-readership publication. Craiglist is one of the best sites out there, but you need to make sure that you separate your ad from those with shadier means. If you have a little bit of money to spend, put an ad for your vehicle on Autotrader, in which rates start at $25 for a basic ad, or on it on eBay and watch the bidding war begin for your vehicle, thanks to your ad.
In conclusion, selling your car is a big moment in your life, so you don't' want to mar it by not taking care of your vehicle and giving it a bad first impression That will do nothing but bring the value down to a point where you may have to second guess if selling is worth it.
Thankfully, by using these tips, you will not only be able to maintain the value of your vehicle but also raise it. Before you talk about raising the value, you first must know the true value of your automobile, either by taking it to a professional or researching online like checking the Kelly Bluebook. Next, do the little things that will add value, like replacing old automotive parts and making repairs to any dents that you may see. Also, you'll want to give your vehicle an oil change so that it will be ready to ride for the new owner.
Don't overlook major issues that could make-or-break the value. If your vehicle has been in an automobile accident, there could be some lingering issues that will need to be taken care of before you sell, and put a brand new windshield and get good tires put in your vehicle that will raise the value.
Doing these steps will bring out the best for your car and will make it stand out among the many that will be seeking a new home soon.